At Alexander Homestead, we believe in bringing your dream wedding to life by weaving your personal story into every element of your special day. We understand that cookie-cutter weddings are simply not an option for you. Our venue serves as the perfect canvas for you to craft an extraordinary celebration that mirrors your love, your journey, and your individuality.
Every Love Story is Unique…and So Is Your Wedding
Here, 'all-inclusive' doesn't mean sacrificing your individuality. In fact, we celebrate it. Your wedding at Alexander Homestead is a canvas for you to paint a unique, unforgettable portrait of your love. It's an extraordinary journey that we're honored to be a part of.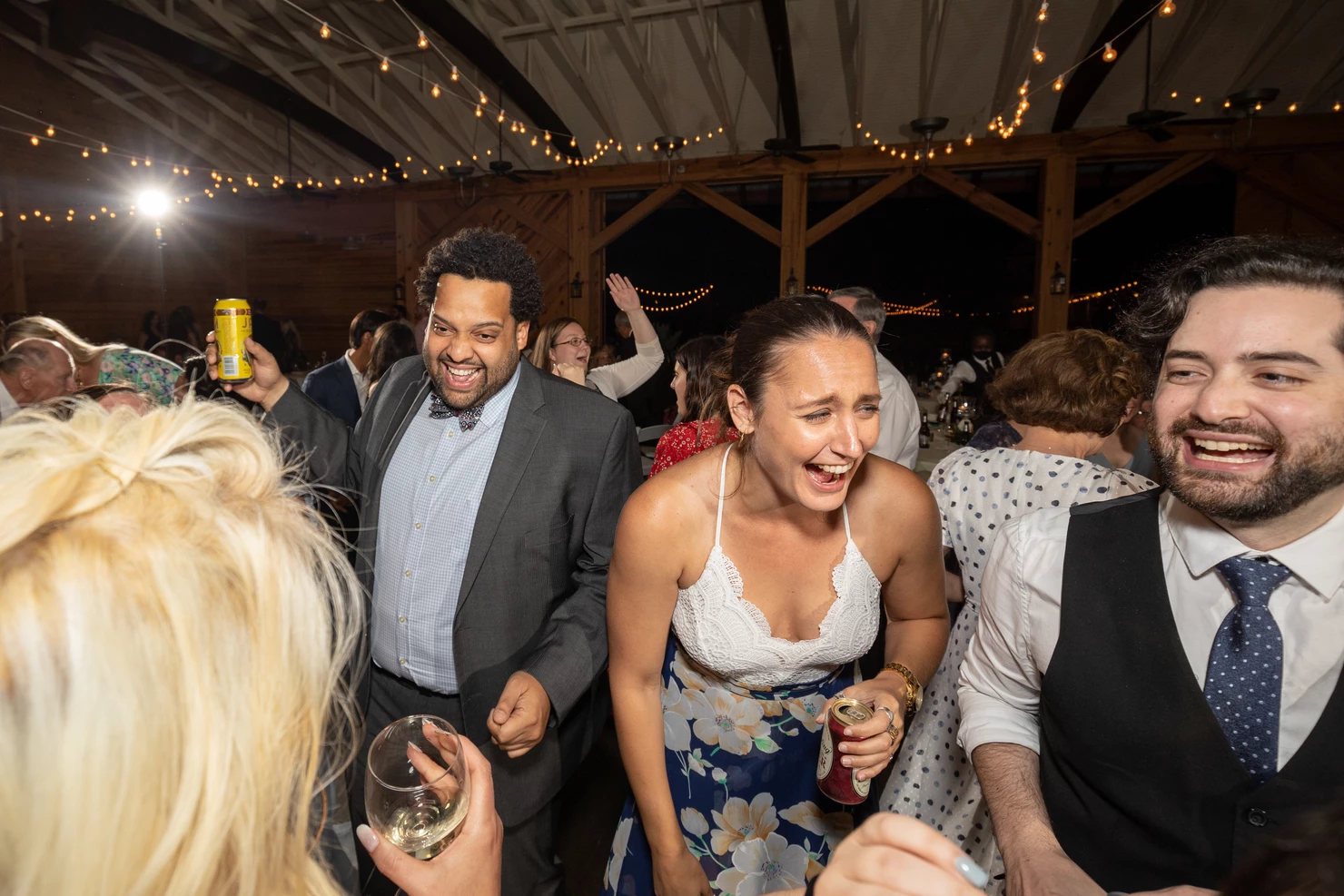 Unleashing Your Creativity
1. Bespoke Menu Experiences
While some venues limit your options, we invite you to join us in designing a menu that's a reflection of your culinary tastes and shared experiences. From incorporating family recipes to showcasing your favorite flavors, our chefs are here to make your dining experience truly exceptional.
2. Spectacular Linens and Floral Designs
Choose from an array of linen colors and floral designs that resonate with your wedding vision. From rustic elegance to vibrant bohemian, we provide the palette and canvas, but you're the artist who paints the masterpiece.
3. Unique Signage and Decor
Personalize your celebration with custom signs that speak to your love story. Whether it's your furry friend's face on koozies or playful signage featuring your favorite quotes, every detail reflects your personality and makes your wedding distinctively yours.
4. Signature Drinks Infused with Your Soul
Collaborate with our wedding team to craft signature drinks named after your hashtag, your pets, or any other symbol that holds significance for both of you. Let your love story come alive through the flavors and names that grace each glass.
Simplifying the Journey, Maximizing the Fun
We believe in taking care of the tedious details, so you can focus on the joyful aspects of planning. Our all-inclusive approach is designed to make your wedding preparations a pleasure. We handle the logistics while you infuse your personality into the festivities.
Let's Craft Your One-of-a-Kind Love Celebration
Your love is unique, and so should be your wedding. We invite you to join us at Alexander Homestead, where we embrace your creativity and passion for personalization. Let's work together to design a wedding that leaves a lasting impression and tells your love story in the most beautiful way.